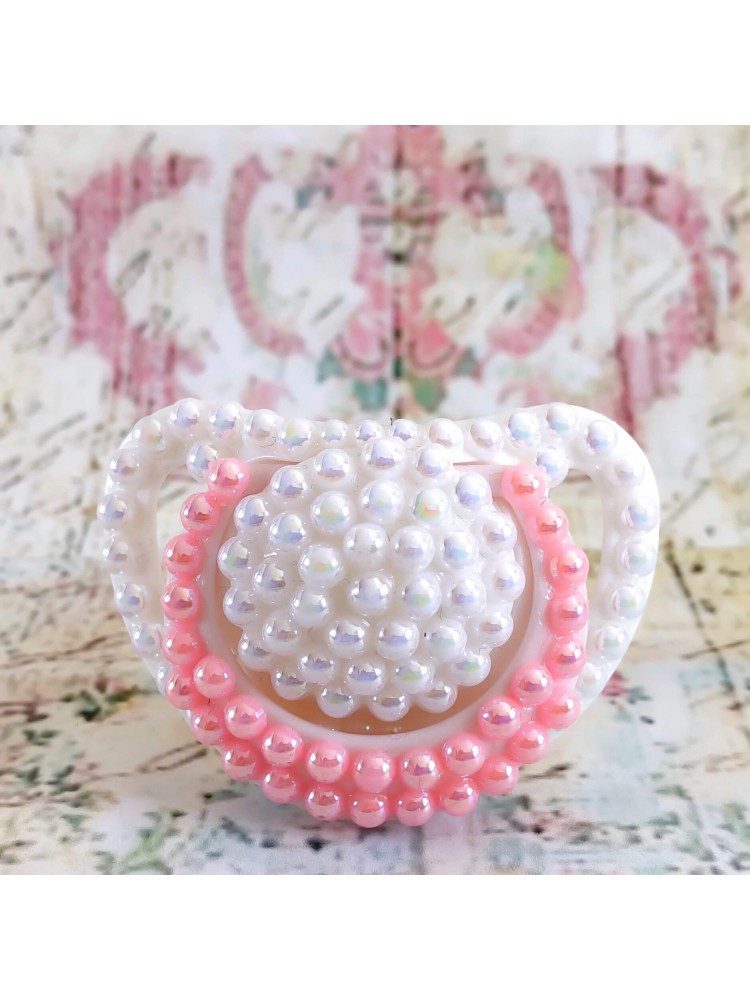  
Baby Pacifier Nuk pink and white pearls
Beautiful baby Nuk soother with pink and white pearls
Privacy policy
We are dedicated to your privacy!
Delivery
UK delivery 1-3 days on 1st class
Secure payments
We accept payment by PayPal or bank transfer
Beautiful baby Nuk dummy with pink and white pearls.Perfect for baby shower gift,christenings,weddings or any occasion. Every piece is designed and hand embellished to perfection with pink pearls.We strictly use non-toxic glue for the safety of your little babes. All of the pearls placed on our items are glued by hand and are secured well but we cannot guarantee that any of the pearl will not come off. We recommend that our items be used with adult supervision and that if you see your child picking at or chewing on the pearls to discontinue use. Proper care for our items would be to not put in dishwasher, microwave, or boil, and wash by hand with cool soapy water.
0-6 months and 6-18 months
8 other products in the same category
Reviews
No customer reviews for the moment.