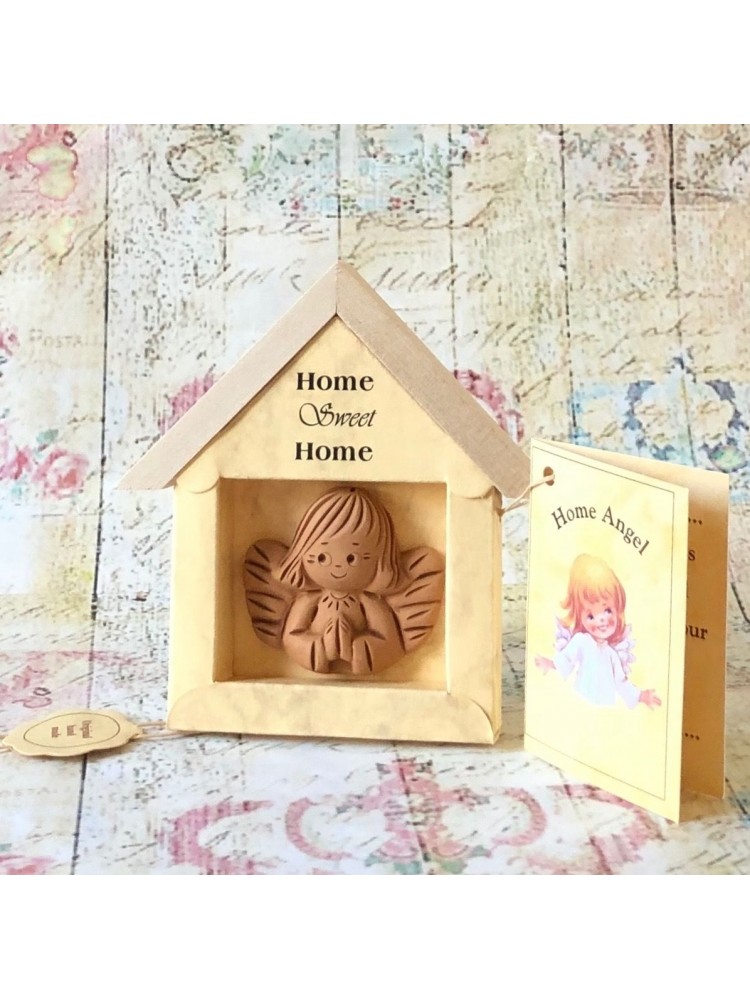  
Guardian home angel
Ceramic handmade guardian angel in sweet House.New home gift idea.
Privacy policy
We are dedicated to your privacy!
Delivery
UK delivery 1-3 days on 1st class
Secure payments
We accept payment by PayPal or bank transfer
Ceramic Guardian Angel with a gift card attached with a lovely greeting words and space left to write a name and a date on it. Makes for an ideal gift for a new home or special occasion.
dimensions: H9 X W7cm
Customers who bought this product also bought:
Baby girls white bolero style cardigan that is the ideal accompaniment to any of christening, bridesmaids or special occasion dresses.Very soft and warm and will make a perfect compliment to that special dress.
8 other products in the same category
Luxury christening,baptism greeting card ''Shirt'' with handmade ceramic angel and gold lettering Angel wishes.
Embroidered towel ''To A Special Goddaughter''.Original and practical christening or baptism gift for goddaughter.
Good Luck Horseshoe with angel
Ceramic clay souvenir handcrafted in EU.
Engraved wooden money piggy bank-sock with the inscription ''Saving for my Godchild''Original and practical christening or baptism gift for godchild.Decorated with Angel
Ceramic clay angel handcrafted in EU.
Colors: white or natural color
Christening guardian angel gift with a bottle for holy water
Reviews
No customer reviews for the moment.