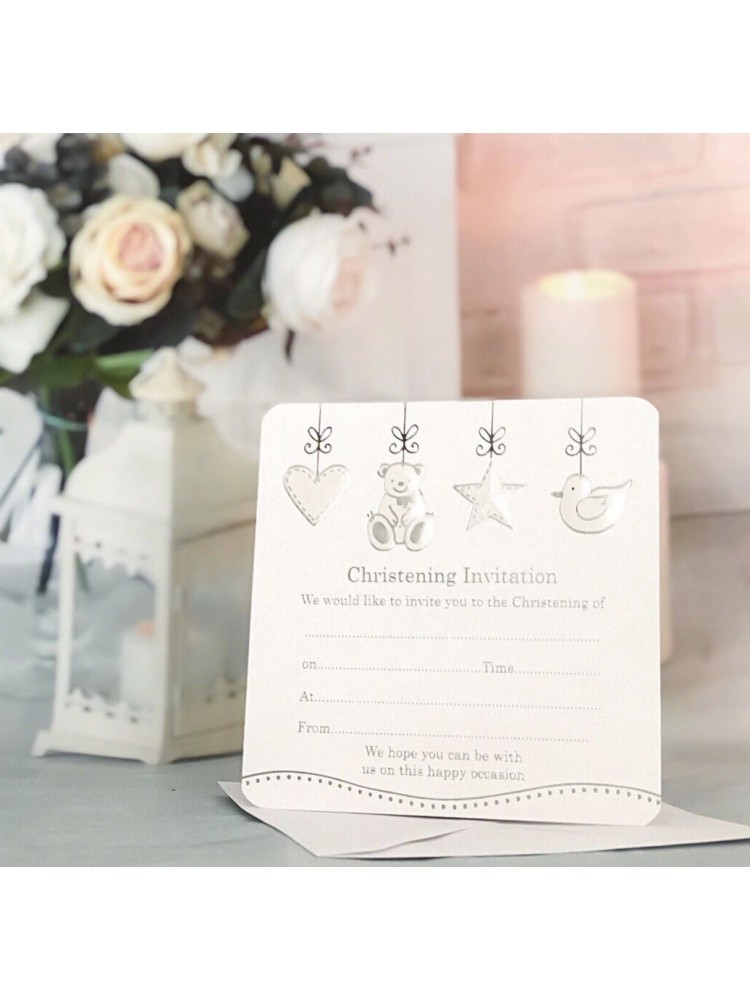  
Christening Invites Teddy
Christening Invitations with envelopes - Pack of 10
Privacy policy
We are dedicated to your privacy!
Delivery
UK delivery 1-3 days on 1st class
Secure payments
We accept payment by PayPal or bank transfer
Christening Invitations with envelopes - Pack of 10
Dimensions: 124mm x 124mm
Finish: Varnished with embossed silver foil details.
8 other products in the same category
Good Luck Horseshoe with angel
Ceramic clay souvenir handcrafted in EU.
Christening angel gift with rose perfume.
Handcrafted in EU
Colors: white or natural color
Luxury christening,baptism greeting card ''Shirt'' with handmade ceramic angel and gold lettering Angel wishes.
Reviews
No customer reviews for the moment.